We have released a new knife crime quiz app for children and young people. This app was previously exclusive to our exhibition but has been updated with new questions and more content and made available to the public.

The knife wise app is an interactive quiz created by The Ben Kinsella Trust for young people and adults to test their understanding of knife crime. We are encouraging the use of the quiz app by practitioners and other adults as a tool to open a conversation about knife crime.

Patrick Green, CEO of the Ben Kinsella Trust said: "As a youth practitioner, parent or teacher, it can be difficult to know how to start a conversation with young people about knife crime. Our app is a tool for adults to challenge children and young people they are working with, so that they can open up the conversation about several topics around knife crime and knife related injuries"

The app is available to download on the Andriod and iOS stores.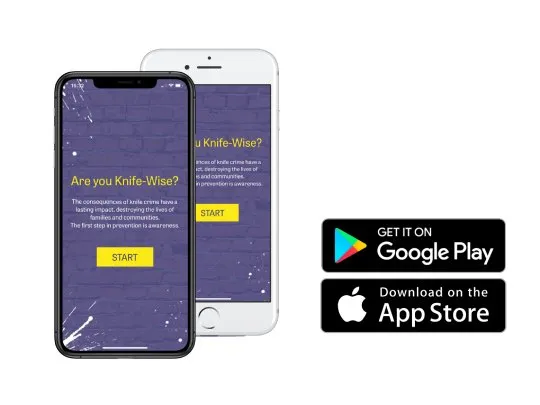 Your donation will help us to educate young people about the dangers of knife crime and keep our streets safer for everyone